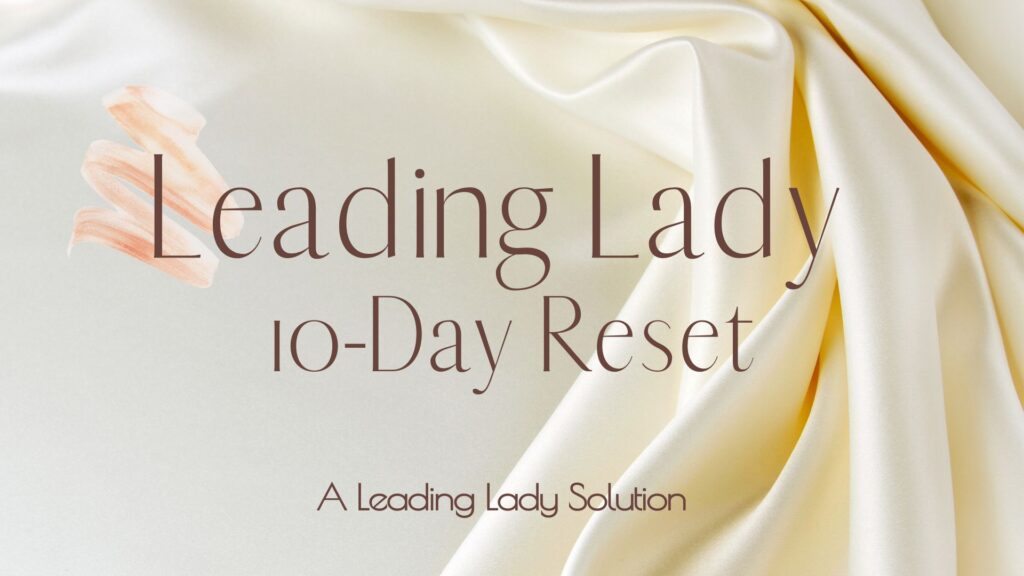 Leading Lady Transformation
My Health Transformation
From the time I was a child, I suffered from depression and anxiety which, throughout my early adult life, lead me to many self-destructive decisions and behaviors. For one, I became bulimic and to "make-up" for my binges, I compulsively exercised, fasted, or downed handfuls of laxatives.
Although, my dancing and performing always kept me "in shape", I was extremely unhealthy and soon after the birth of my third child, my eating patterns, lifestyle, and unresolved trauma finally caught up with me.
I became severely ill and weak. I was diagnosed with IBS and gallbladder disease, and ended up having my gallbladder removed as it literally stopped functioning. After several months of testing, I was also diagnosed with Rheumatoid Arthritis and was told to expect to be in a wheelchair.
I couldn't believe it. Within 1 year, I went from being able spend all day in dance rehearsals to being barely able to walk or even hold a hairbrush to brush my daughter's hair. I was scared. I had always been a fighter, but I didn't know how to fight this fight.
Not only was I physically sick but I also had debilitating anxiety and was diagnosed with OCD. I was in and out of the hospital so many times I could have had my own parking space that read "MVP – Most Valuable Patient". I certainly helped keep the lights on.
I Had Been Slowly Destroying Myself...
It truly was one of the most frightening times of my life. I considered running away and living on the streets. I also strongly considered ending it all, because the pain was so great. Quite honestly, if it hadn't been for my kiddos I probably wouldn't be here today. They were the reason that kept me fighting.
As my symptoms grew worse, I tried various medications without help and after having too many doctors tell me that there wasn't anything more they could do for me, I had to get honest with myself and admit the truth
I had been slowly destroying myself.
So, I decided to make major changes and completely overhaul my diet. I started with detoxing and then rebuilding and re-nourishing my body. In 2 years' time, I was able to restore my physical health.
But it wouldn't be enough.
Physically I was on the right track, but because I hadn't dealt with the trauma that I had been holding onto since childhood, those old demons would come back to haunt me.
Years Later
My health started spiraling downward again, and along with my body breaking down, my anxiety and depression came back with a vengeance. You see, because I hadn't dealt with my emotional and mental pain all those years ago, I had to face it. It would no longer be ignored.
And it was only when I faced the truth and sought help could I make the changes I needed to restore all of me – my body, mind, and spirit, and finally experience true health and transformation.
Real Health is Whole Health
I finally realized, after 20 years, real health is whole health. It's all interconnected. Like a camera tripod or a three-legged stool. Mind, Body, Spirit – and if even one leg is out of balance, it affects the whole.
Trying to regain physical health without addressing past trauma, psychological tendencies, or mental and emotional environments is like a computer programmer looking only at the screen and the monitor to diagnose computer problems – completely ignoring the hardware (our brain) and software (our mind and emotions) of the computer.
Your Leading Lady Transformation
Your Leading Lady transformation begins with my Leading Lady 10-Day Reset Cleanse – my Holistic Wellness Program I developed to help you begin restoring your health and wellbeing. It incorporates physical, spiritual, and mental nutrition as total health can only be achieved through addressing all three areas in your life.
My goal for you is that you liberate your health and life by becoming empowered with the information and strategies you need to begin to personally take responsibility and control of your own health.
You can live a life of energy and vitality, and it doesn't have to take you 20 years like it did me!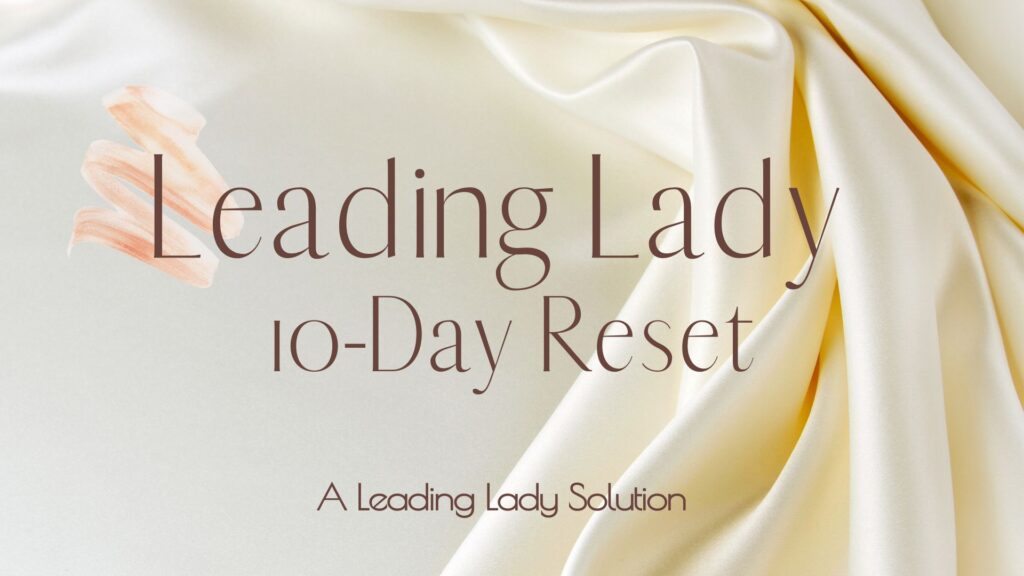 Kick Off Your Personal Health Transformation!
The Leading Lady 10-Day Reset Cleanse is a step-by-step detox program that kicks off your personal health transformation! This is the first step in healing your body, mind, and life. You can think of it as a "reset button" for your health.