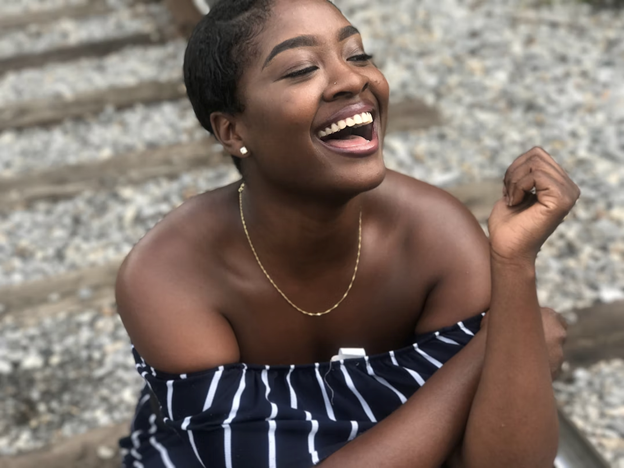 Simple Self-Care Tips For Every Budget
Self-care for the mind and body can go a long way toward helping you feel strong and healthy, but if you're unsure of where to start, you might either feel overwhelmed with options or anxious about the potential cost. By prioritizing your comfort, looking for ways to ease stress and anxiety, finding helpful tech, and moving your body in a way that helps you stay fit while boosting your confidence, you can focus on your overall well-being without worrying about spending a lot of money.
Here are some tips from Master Life Strategist and Traditional Naturopath, Sharise Parviz that are well worth incorporating into your day.
Breathe Easy
Yoga is a wonderful form of exercise for anyone, and when paired with meditation, it can also be a great way to relax and reduce anxiety or stress. Basically, it's a way of training your body to accept and even enjoy the reality of where you are. Mindful notes that breathing exercises can help you learn to focus and practice mindfulness, and this can eventually be done anywhere – even separately from yoga – once you get the hang of it. There are several different types of exercises you can try according to how much time you have and your location, so read up on your options and practice a few.
Do Something Fun
Sometimes self-care requires a little creativity. Practicing yoga and meditation is just one way to engage both mind and body; you can also make time for something you enjoy, such as a hobby or a pastime you've always wanted to try. Gardening, playing a sport or team game, hiking, and dancing are just a few options that will allow you to get moving while boosting your mental health at the same time, and they're also budget-friendly.
Even finding great places to walk in your neighborhood can be ideal. It gives you a chance to explore and maybe even see new sites. As an added bonus, look for ways to practice your hobby outdoors, since spending time in nature can help you feel calmer and can even help you sleep better according to the Journal of Affective Disorders.
Focus on Mental Health
Mental health is one of the most important aspects of our lives. Taking time to prioritize your mental health can be a valuable self-care act. It's essential to carve out moments in your day for activities that bring you joy and help manage stress, whether it's through meditation, journaling, exercise, or simply taking some mindful deep breaths.
Exercise also provides a great release from stress and has been linked to positive mental well-being. Allowing yourself the time and space to focus on your own peace of mind will allow you to live a more focused, present, and productive life overall.
Clean Up Safely
Did you know that being in a dirty and cluttered space can actually make you feel anxious? To calm your mind and ease your anxiety, make time each day to declutter and clean. Start with a small space and find sustainable organizational strategies for that area. Then, use safe, natural cleaning products to remove dust, dirt, and grime. And don't worry. You don't have to spend a lot of money on organic cleaning products. You can make your own from products you likely have in your kitchen, including baking soda, vodka, and vinegar.
Start a Routine
Exercising, practicing a hobby, and focusing on your mental health are all great ways to take care of yourself and reduce stress, but it's also important to make yourself a priority, even if it's only for 15 minutes a day. Parents and busy professionals will especially understand the need to focus on themselves now and then, and a new routine is a great start.
You might make it a point to prepare a healthy, cost-effective meal every night instead of picking up fast food, create a bedtime ritual that helps you relax at the end of a long day, or begin an organizing routine that reduces stress at home. Routines can help you feel more in control and give you peace of mind even when you have a lot on your plate, and they typically cost very little to start.
Stay on Top of Your Health
When life is busy, it's easy to put off going to the doctor for routine checkups and screenings, but it is important to stay on top of preventative care as well as emergency care. If cost is a factor because you are self employed, look into your state's subsidized programs. You will likely save more than you expect!
Care for Yourself
Focusing on yourself may seem like a selfish act, especially if you're a parent or caregiver. However, taking time for your own well-being is crucial if you want to be the best version of yourself you can possibly be, and that includes your ability to take care of others.
Are you looking for help being the best 'you' possible? Then consider working with Master Life Strategist and Traditional Naturopath, Sharise Parviz!