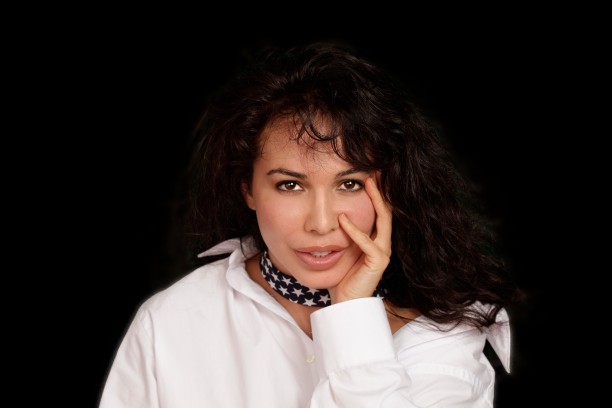 I'm an actress/dancer with over 30 years in "the biz". My mother told me I was dancing since exiting the womb, and I guess performing has always been in my blood. I've performed onstage and on camera both in New York, Hollywood and in touring shows throughout the US.
Being a bit of a rebel and wanting more independence and creative control, in 2008, I opened my own production company, Fantasy Films (later renamed Mariposa Productions). Along with writing, directing and performing in my one woman satire show, Restrained No More, I also worked as a freelance director and choreographer.
Deciding to retire from performing, in 2013 I opened up a performing arts school, Studio Sharise, where students of all ages were taught professional level dance, acting, and music. Through my school, I was able to combine my two loves – the performing arts along with cultivating and encouraging confidence in others. But, all this changed when Covid hit.
Covid: what at first seemed like a devastating blow actually was a blessing in disguise. During the shut downs in California, no longer was I able to work 18 hour days, 7 days a week, and so I was forced to slow down and well, take a hard look at my life. What I realized is I was a hot mess whose life was out of control!
In the course of 8 years of running my business, my health was in shambles. I had gained 20 lbs, barely slept more than 4-5 hours a night. My diet sucked (if I did eat) and hadn't danced or even exercised. I hadn't had one vacation or even taken time off. I also spent those 8 years in a horrific legal battle with the landlord of the property where my school was located (but that's a story for another day). My mind and body were broken and I was in and out of the hospital several times for stress-related illnesses.
My most important relationships suffered my workaholic life as well. Though my kids were almost grown, I hadn't really been there for them during their later years while still at home (this is especially true for my youngest). And my marriage barely existed. Michael and I were living more like roommates than husband and wife. All I could think about those 8 years was work, work, work.
The stress had become so bad that even thinking of returning back to the school after Covid gave me panic attacks.
I realized I had lost so much over the past 8 years and I knew I had to make some critical changes. I was 50 years old and I didn't want to live another day of my life this way.
This was not how I wanted to be remembered. This was not the example I wanted to leave.
So I made the hard decision to close the school down permanently. And while leaving my students was very difficult (as I loved them so), I knew it was the right thing to do – for me and what was truly important for me – my life, my health, and my family.
I took time to reflect on what I wanted (and didn't want) in my life and then began to make goals and changes.
I got help to heal from past traumas that had me living this workaholic, perfectionistic life that I had been living for decades, not just the past 8 years.
I started exercising, eating right and repairing my relationships.
I knew I wanted build a legacy for my family, rebuild my marriage, take charge of my life, and be an example for the future generations of my family. I became a "Super Powered B*tch".
Yes, it was hard and I'm still learning and growing everyday. But Covid was the "Etch-a-Sketch of my life"- a do-over, and I was not going to miss this opportunity to begin again. My Life 2.0.
Today, you will find me doing what I love – spending time with my husband in our renewed marriage, spending as much time as possible with our 3 grown children (and 1 beautiful granddaughter), and spending time in my faith which I had put aside.
I also returned to dancing and performing again. Why did I think I should ever retire from what I love?? Because others said it was time? BS!
Because I know how difficult a life change can be, I want to encourage others to take charge of their lives, not live in regret, and build a life they love that makes a positive impact on their families and world around them.
I want to help older women understand it's not too late, and younger women to not make the same mistakes.
So, I developed the SPB Club – a woman's accountability and mentorship group where women of all ages can receive the encouragement, support, and accountability they need to begin their own life 2.0.