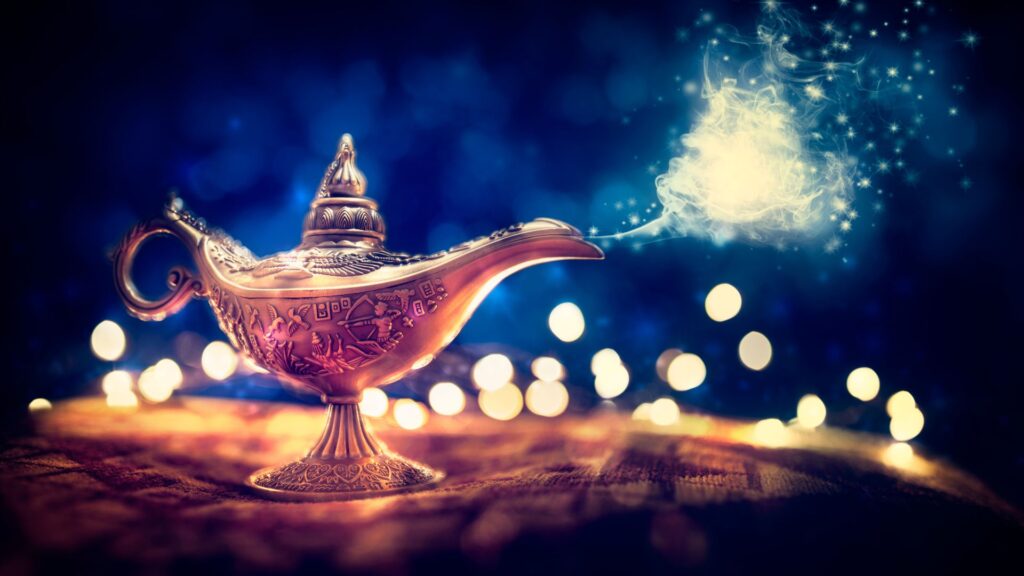 Time-Saving Cleaning Tips
Don't you wish there was a cleaning genie who could come and magically clean your house? I remember when I was young, I told my mom, "When I grow up, I'm getting a housekeeper." She told me, " You'll just end up cleaning up right behind her. "
She was probably right. To this day, even though I could, I haven't hired a cleaning service. Controlling much? Yeah, probably so 🙂
But also, I love cleaning. It gives me time to clear my head, come up with ideas or solutions to problems, and it's actually very meditative for me.
Down to a Science
I pretty much have my cleaning and household chores down to a science and so, even though I prefer to do it myself, it doesn't take me long to do. These quick tips, though not magic, can save you cleaning time and are great between cleaning days. They also make great use of even the little time you have "here and there."
Quick Cleaning Tips
Don't let a good rag go to waste:
After washing your face and before throwing your washcloth into the laundry room, give the bathroom a simple, quick wipe down – just a quick one. Start from top to bottom, covering all surface areas: sink, faucets, countertops, cabinets, walls, doors & doorknobs, light-switches, the top and around toilet and finish with the floor (just going around any rugs you might have down).
If I have a dry towel or hand towel that I am about to throw into the wash, I will quickly give the mirrors and glass a quick, dry wipe down (and go over the faucets, too, for shine.) If you do this every time before tossing your washcloth or towel into the laundry, your bathroom will always be presentable.
I do the same with my dish rag or dish towel. Before tossing in the laundry, I will take it wet, wring it out out and give the quick floor a wipe down in the kitchen area or maybe I'll wipe down the cabinets, walls, doorways, doors, etc. Whatever I can wipe down quickly with a wet rag on my way to the laundry room. Of course I don't do this if there is food, meat juices, etc. on the dish cloth.

Tip: I have tile and wood flooring throughout my house so you can find me with one of those damp dish towels under my foot as I walk from one room to another. It looks pretty silly but it's a quick way to wipe up through the house until mopping day – especially in the high traffic areas. Make sure the rag is not too wet on hard wood floors unless you go and directly dry it with a dry towel.

Tip: To keep wet rags from mildewing in the laundry hamper: after wringing out, I hang up on a plastic hanger hooked over the door of my laundry room or over the hamper, until they dry.
In the Laundry:
Washers and Dryers get dusty and linty, so if washing rags, towels, or washcloths, I turn my washer on and wet one of the items about to be washed with the running water. I then wipe down the washer and dryer from top to bottom and around the inside top of the washer ( you can be bold and do the inside of the door of the dryer, too). After, just toss into the wash.
For the car:
I always keep a bottle of my all-purpose cleaner and window wash in my car, along with a roll of paper towels and a rag. (I have one of those little car caddies with Velcro that sticks to the carpet in the car ). while waiting through a drive-thru at Starbucks I give the inside a good wipe down.
When my kids were small and they were running late from some activity that I was picking them up for, I might even get out and do the outside of the windows, too.
Bonus: It's a great way to get some exercise and it burns more calories than just sitting there waiting.
The Potty:
Teach everyone young and old to check the potty after every use. Lift the seat and if there is any mess, clean it up right away. Clean the bowl with the toilet brush that sits behind the toilet; and clean the seat (top, bottom and back) with some toilet tissue and water (or a squirt of some all-purpose cleaner kept under the bathroom sink.)
Also, in the bathroom: Teach everyone after using the sink to dry up a wet counter-top with a little tissue paper. Or better yet stash a clean rag under the sink just for this use (might as well wipe the faucets down , too)

Tip: if you keep cleaning supplies under the sink, I love the hanging-over-the-cabinet caddies just for this purpose. These are great for keeping your homemade cleaners, scrubby gloves & brush for the bath, and a rag for quick dry-ups of the sink.
Trash cans:
If you use plastic bags in your bathroom, bedroom or office trash cans, here's a quick trick I use (learned in my housekeeping days). Keep a couple of plastic bags at the bottom of the trash can and then you always have a new one right at your fingertips when it is time to replace.

Tip: Though emptying the trash cans throughout the house is a daily chore (use to be my youngest daughter's), we do not replace the bags unless it is necessary.
Ironing
I hate ironing ( I think I add more wrinkles than I am trying to take out) So instead, I make sure to take out immediately hang any clothes that I might need to take the dreaded iron to. I have an over the cupboard /door clothes hanger with hangers on it just for this reason.
If however, I am too late and I have missed that opportune time to remove the clothes from the dryer wrinkle-free, I take any wrinkled garments, dampen them with some water from a spray bottle I keep in the laundry room and throw them back into the dryer – on low heat for a short period of time. Throwing a clean, damp rag into the dryer with the items will work, too.
Bedsheets:
In between washing days, I'll pull down the covers and spray the pillows, sheets, shams, etc. with a spray bottle of water and a few drops of tea tree oil added to disinfect. Then I let it air out for a few hours (or until the tea tree oil smell dissipates) before making the bed. I keep this mixture in a small bottle in the bedroom. My kids use to do this to their beds as well, when they were younger.
Before you throw that paper towel away:
Did you just dry your hands in the kitchen with a paper towel? Clean up those crumbs off the floor before tossing it. Or use it to wipe down the stove top or the handles on the fridge, oven and dishwasher. How about the microwave door? This little trick saves time on cleaning later and puts a thorough use to that paper towel before it's tossed.