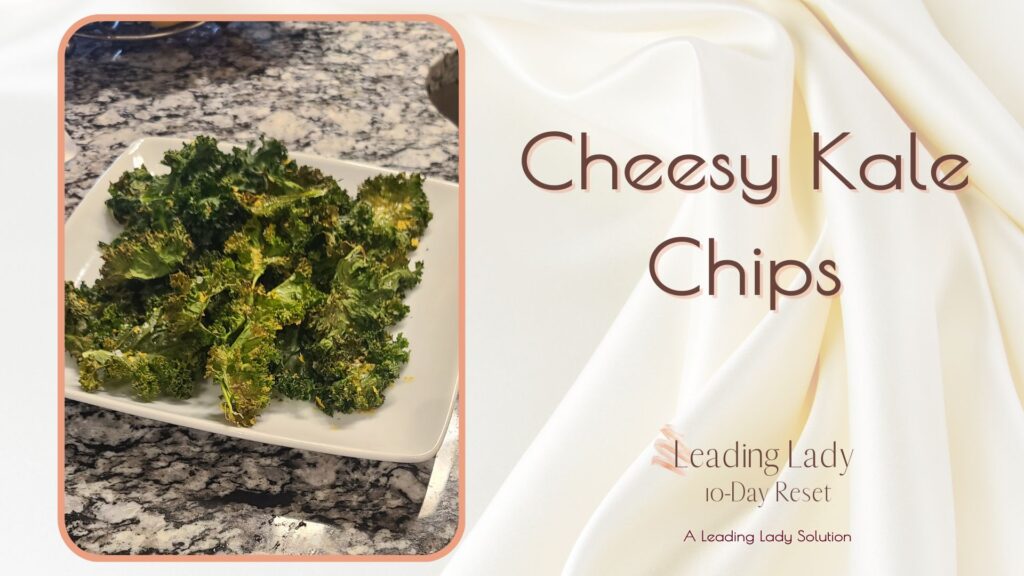 "Cheesy" Kale Chips
Who said Kale can't taste great?? The first time I made these, my husband (an avid potato chip muncher) ate the whole plate!
So I thought I'd share with you this yummy and healthy recipe from my Leading Lady Reset Program.
Now a note on Kale:
Kale is high in oxalates — also known as oxalic acid — which is a naturally-occurring compound in plants.
Various legumes and leafy greens, such as kale, while high in oxalates are also rich in many nutrients beneficial to your health. However, because oxalates bind to calcium as they leave the body, they can increase the risk of kidney stones in some people.
If you're prone to kidney stones or have kidney disease, your doctor may recommend you follow a low-oxalate diet. However, for most people, the benefits of nutrient-dense, high-oxalate foods can outweigh their risks.
So, while we love these kale chips, we eat them moderately.
Let them eat Kale (in moderation)
Servings: 2
Ingredients:
1 bunch kale
1 Tbsp extra virgin olive oil
Sea salt, to taste
Nutritional yeast, to taste (optional for that "cheesy taste")
Directions
Preheat oven to 350 degrees
Remove kale leaves from the stem and tear into bite size pieces
Wash and thoroughly dry kale
Lightly drizzle kale with olive oil and sprinkle with sea salt
Bake until the edges brown but are not burnt, approximately 10 to 15 minutes
Sprinkle with nutritional yeast, place in a beautiful bowl and get your crunch on!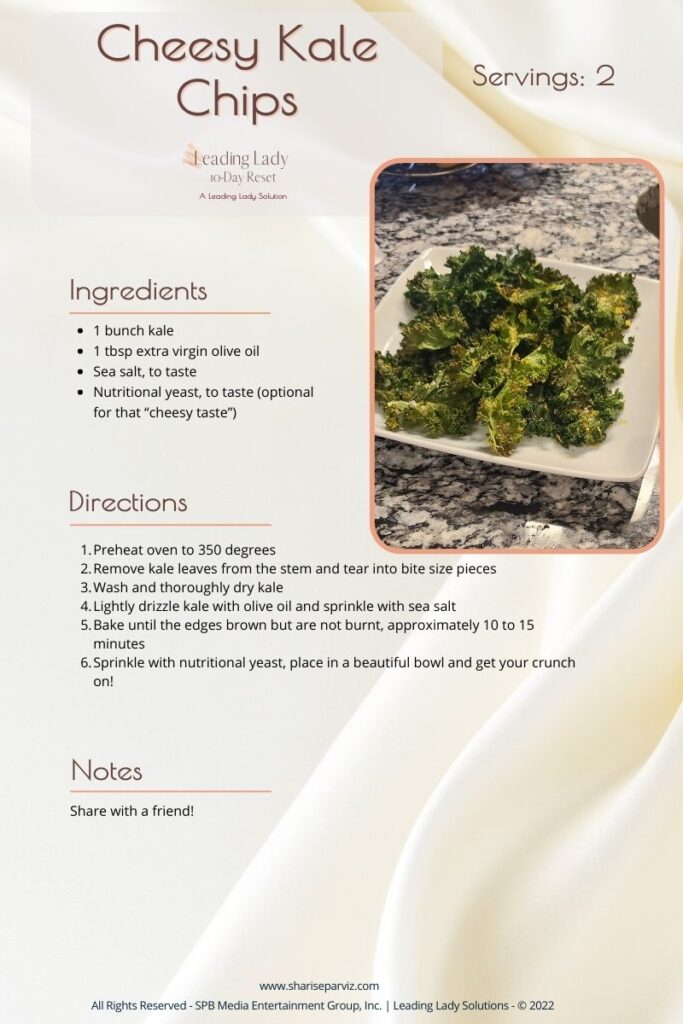 Click here to print out recipe