Choco-Goji Treats

So yummy and a healthier sweet to eat!
TIP: As you know I'm a big proponent of soaking your nuts/seeds for better digestion and nutrient absorption. For this recipe, you'll want to prep your seeds before making these yummy treats by soaking and drying them to make them "crispy".
To Soak: Soak sunflower seeds in water with a tsp of sea salt for 7-24 hours.
To Dry: After soaking, rinse well and then place seeds on a parchment-lined cookie sheet and bake them in the oven, on your lowest setting, until dried.
TIP: I like to bulk prep all my seeds and nut at once and then store them in mason jars until ready to use
Servings: Approximately 18 pieces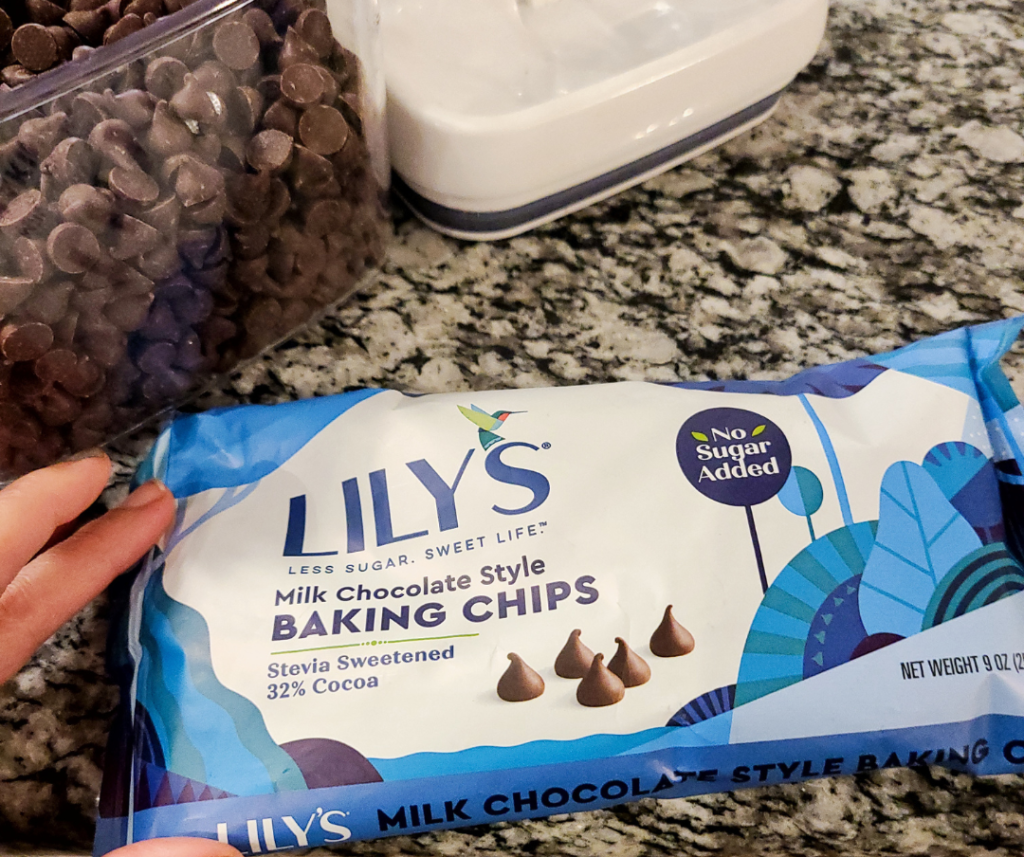 Ingredients
1¾ cups Lilly's no sugar added chocolate chips (may use regular chocolate chips)
1 tsp extra-virgin coconut oil or butter
½ cup sun-dried goji berries
½ cup crispy sunflower seeds
1 dash sea salt
Optional: Flaky sea salt (or Himalayan salt), sprinkle of cayenne pepper, sprinkle of unsweetened coconut flakes
Directions
Line a large baking sheet with parchment paper; set aside.
Bring a medium pot of water to a gentle boil over medium heat.
Place a medium, heatproof bowl over top, so that the steam, not the water, heats the bowl.
Add chocolate and oil or butter to bowl; stir until fully melted.
Remove bowl from heat; add goji berries, sunflower seeds, and dash of sea salt
Stir to combine.
Dollop 1½ Tbsp.-sized mounds of chocolate mixture onto prepared sheet*.
Optional Sprinkle flaky salt over top. I like to make a variety with some topped with salt, others topped with cayenne pepper, and others still with unsweetened coconut flakes
Refrigerate for 1 hour, or until solid.
TIP: I do allow the chocolate mixture to sit on the counter to cool down and firm up enough to spoon out into nice shapes (and my small melon scooper is perfect for this).
This is a snack staple I make weekly!!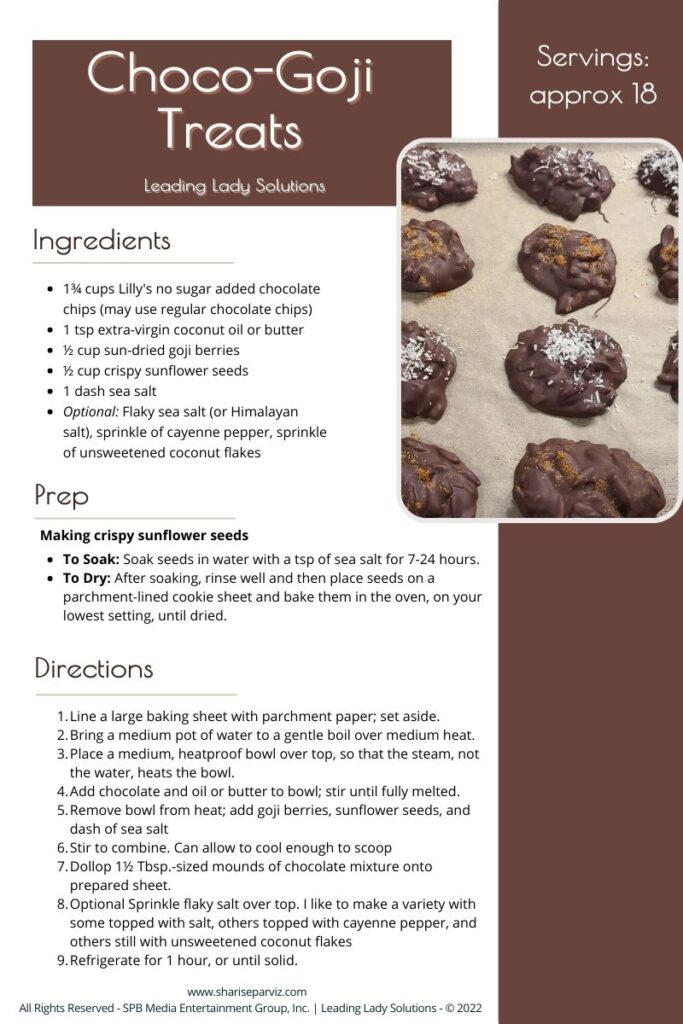 Click here to print out recipe